October 2, 2017
Catch a Colorful Ride on 'Fireflies'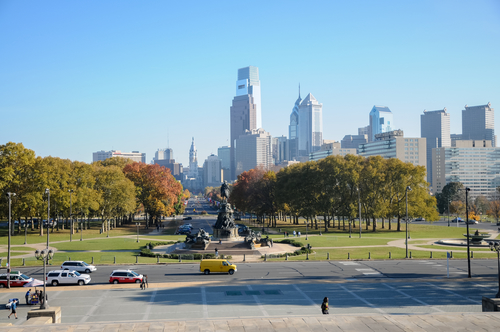 If you've been near Eakins Oval at night lately, you may have been intrigued by seeing some brightly colored moving vehicles. Philly's known for having unique sights, but these roving wonders are actually part of a large-scale interactive public-art exhibit.
"Fireflies" runs along Benjamin Franklin Parkway, about two blocks from your Dalian on the Park apartment, through Oct. 8.
Just what is "Fireflies"?
The effort is the brainchild of internationally renowned artist Cal Guo-Qiang, in collaboration with Association for Public Art, Fung Collaboratives and the Pew Center for Arts & Heritage as part of the centennial celebration of the Parkway. As a tribute to a tradition from his Chinese culture, Guo-Qiang created dozens of pedicabs decorated with brilliantly lit lanterns.
Since mid-September, the pedicabs have been gliding along nightly, to and from Iroquois and Sister Cities parks, offering rides to passersby.
Sit back, relax and take in the natural beauty of the bustling arts district. The setting is made nearly surreal by the lanterns (a whopping 900 in total among all of the pedicabs!). Guo-Qiang handcrafted the lanterns in China and grouped them to tell a particular story. One cab may carry orbs, stars and moons, while another features aliens and planets and another cars, trains and boats. The lanterns represent all colors of the rainbow and, with the light shining through them, are quite a sight to behold.
The best part? It's free!
Timed reservations can be made, or walk-ups are also welcomed. Rides are one-way so make sure to wear your sneakers so you can stroll back to your Dalian on the Park apartment.
Benjamin Franklin Parkway
Philadelphia, PA 19130
215-546-7550
Back To Blog ←
TAGS : benjamin frankin parkway, fireflies, philadelphia