September 18, 2017
Philly-Founded Start-Up Offers Door-to-Door Delivery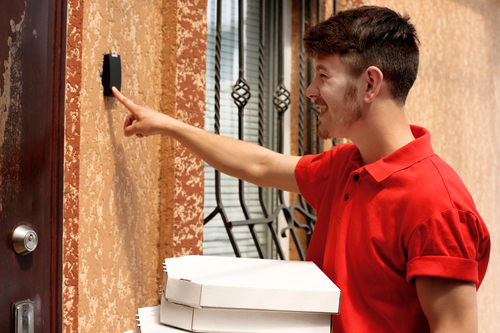 How often have you been relaxing in bed zoning out to Netflix and daydreaming about someone bringing a large ice cream sundae right to your bedside? Well, thanks to Philly start-up goPuff, that — and all of your other delivery dreams — can now be a reality.
The venture launched a few years ago but has picked up speed recently, including with the launch of its headquarters in nearby Callowhill, just one mile from your Dalian on the Park apartment.
The brainchild of Drexel University grads Rafael Ilishayev and Yakir Gola, goPuff has been billed as an online convenience store — combining the quick service of Chinese food delivery with the robust inventory of Amazon. So how does it work?
Log on to the company's website, or download the app, and with just a few clicks and less than 30 minutes later, a goPuff bag will be dropped right at your door, full of products that you'd normally have to hop in the car or stroll to the nearest convenience store to find. The goPuff inventory list — updated frequently, based on popularity with users  — includes thousands of items. On the food and drink menu, there are sodas, chips, frozen meals, healthy bites, canned foods and even beer. You can grab dog treats and bones if your pup is pacing, or even a wide range of fidget spinners to calm your own nerves. If you're out of batteries, a lightbulb blows or your phone charger dies, goPuff will have you covered. When you run out of red Solo cups right in the middle of your party, a quick click will have it at your door in minutes. The possibilities are literally endless.
Prices are slightly higher than you'd find in a brick-and-mortar shop — think $.95 for a packet of Ramen compared to the $.50 at most stores — but goPuff users are OK shelling out a few extra coins for the convenience. The service does charge a small delivery fee, which is waived for orders $50 and over.
In addition to Philly, goPuff is available in about 20 other cities, with several more on the horizon.
As the weather turns cool, goPuff is the perfect companion for those chilly nights where the coziness of your Dalian on the Park apartment is just too tempting — so curl up on your couch with hot chocolate, a movie and your favorite person and leave the shopping to the experts.
454 N. 12th St.
Philadelphia, PA 19123
855-400-7833
Back To Blog ←
TAGS : delivery, gopuff, philly