September 25, 2017
Philly-Focused Work on Display at the Barnes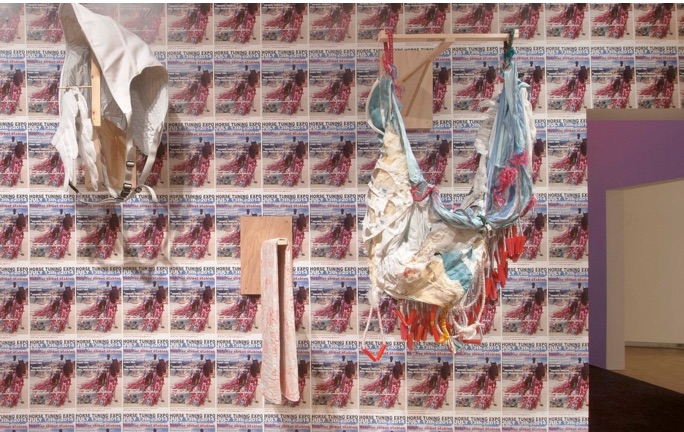 Through Oct. 2, the Barnes Foundation will showcase a unique set of works that's internationally inspired yet with a Philly focus.
Algerian artist Mohamed Bourouissa's "Urban Riders" has been attracting art lovers of all kinds to the Barnes, about two blocks from your Dalian on the Park apartment.
So what's all the hype about? Bourouissa is a renowned multimedia artist who fuses painting, drawing, photography and video to tell stories of urban reality. The diversity of Philly caught Bourouissa's eye, and in 2014 he traveled to the City of Brotherly Love for inspiration.
Bourouissa worked primarily in North Philadelphia's Strawberry Mansion, where he and Fletcher Street Urban Riding Club organized a community-wide equestrian celebration. Bourouissa aimed to capture what happened when the largely low-income neighborhood was exposed to an event usually only seen in upper-class circles. The artist traced the planning process and the ultimate "Horse Day," highlighting the beauty and joy of a community coming together while learning about and experiencing unfamiliar customs.
"Urban Riders" features 85 works, including drawings, photos, video, sculptures and even the costumes Bourouissa designed for the event. The display extends to his international works, letting Philadelphia art lovers glimpse our own city in a global context.
The show includes a number of special events, including film screenings and community discussions about neighborhood revitalization and immigration. Don't miss #BiketoBarnes Sept. 14, a partnership with bike-share program Indiego that includes free admission to Barnes and "Urban Riders."
2025 Benjamin Franklin Pkwy.
Philadelphia, PA 19130
215-278-7000
Back To Blog ←
TAGS : barnes foundation, philly