September 1, 2017
Leave Fido at Home with The Pet Nanny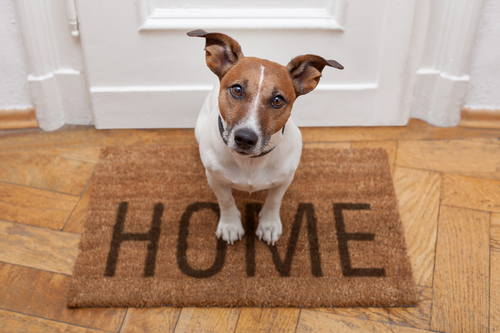 Planning one last getaway to the beach before the weather turns chilly? Packing your bags and GPSing your route is always exciting, but figuring out what to do with your four-legged friend can sometimes put a wrench in your plans.
While pet-friendly hotels are getting more popular, wouldn't it be easier if your pup could just hold down the fort at home while you get some needed R&R? That's the idea behind the Pet Nanny.
The full-service pet company serves Fairmount, Brewerytown and the Art Museum area, including here at your Dalian on the Park apartment. The Pet Nanny has been in business for 16 years, considered the most established and trusted business of its kind in our area — and for good reason!
The company works with up to 100 pets a week, providing walking, sitting and specialized care for dogs, cats and other household pets.
The Pet Nanny's travel care includes a staff member staying in your apartment with your animals, so they can stick to their daily routine without any interruption (and you can have a built-in apartment sitter while you're out of town!). The sitter will provide daily meals, walks and, of course, cuddles, as well as perhaps a visit to The Pet Nanny Playground.
The outdoor oasis built by owner Gina Downs provides space for dogs to run, jump and wrestle under the watchful eyes of Pet Nanny staffers. With a pool in the summertime, watering holes for a quick break and plentiful toys and treats, a visit to the playground will be the highlight of your pup's day. Non-vacationers can also get in on the fun by signing their pups up for weekly playgroups at The Pet Nanny Playground.
Most pet parents cringe at the thought of having to drop their pooch at a kennel, wondering if they'll be caged or cared for, leading to a vacation full of distractions. Instead, The Pet Nanny can give pet parents the peace of mind that their furry family member is active, engaged and enjoying the creature comforts of home.
215-235-3008
Back To Blog ←
TAGS : cats, dogs, fairmount, pet nanny, pet sitting, pet-friendly, the pet nanny