August 28, 2017
Made in America to Bring Star Power to Philly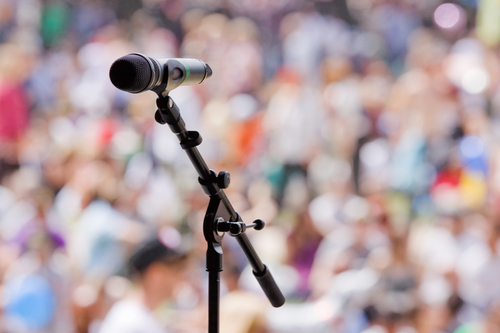 Get ready to keep an eye out for JAY-Z and Queen Bey, folks!
The Benjamin Franklin Parkway will host some of the biggest names in music next month with the annual Made in America festival. Held just a half-block from your Dalian on the Park apartment, Made in America celebrates Labor Day Weekend with two full days of performances from nearly 70 musicians.
Among the entertainers at the Sept. 2-3 festival are headliners The Chainsmokers, J. Cole and JAY-Z, who has been known to be accompanied to the City of Brotherly Love by superstar wife Beyoncé. JAY-Z has curated the festival since it started in 2012 but he hasn't also been on the performance lineup since that first year.
All genres are represented at the festival: R&B, pop, rock, rap, electronic, hip-hop and many more. The Made in America stage has become a coveted one, with some of the industry's leading voices having graced the festival in the last few years, such as Pearl Jam, Kanye West, Imagine Dragons, Nine Inch Nails, Rihanna and Coldplay.
About 150,000 fans usually pack the Benjamin Franklin Parkway throughout the weekend — and all the excitement is right in our neighborhood!
Stages are stretched all the way down the Parkway, so you can enjoy dozens of different musical acts all in one day. While the music gets top billing, there are also tons of other awesome things to see at Made in America.
The local food scene takes center stage, with food trucks offering Philly favorites, and you can wash it down with a cold Budweiser, the sponsor of the festival. Games and interactive activities will also be set up throughout the festival, and you'll also be able to purchase merchandise from your favorite musicians.
It could be a steamy weekend so festivalgoers should make sure to hydrate! Guests are permitted to bring empty water bottles into the festival grounds, and organizers are also providing free filtered-water dispensers.
A two-day admission is priced at about $160, so if you don't have the coins, don't worry! Even if you can't catch all the fun at the festival, the Art Museum and Fairmount neighborhoods will be packed with revelers and visitors in town for Made in America. Park yourself at a local bar for a front-row seat to the sights and sounds of one of the city's biggest events of the year!
Benjamin Franklin Parkway
Philadelphia, PA 19130
800-745-3000
Back To Blog ←
TAGS : concert, made in america, philadelphia, summer