July 19, 2017
Get in on the Escape Room Fun at Franklin Institute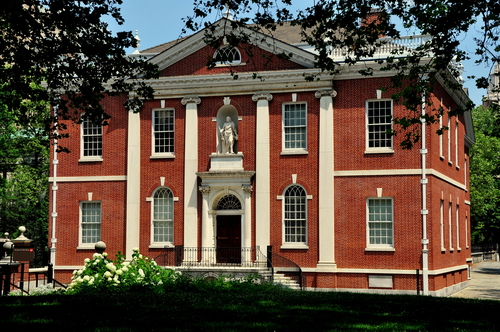 Escape rooms are taking the country by storm, and our neighborhood now has its very own.
The doors of Escape Rooms at the Franklin Institute opened last month, and only the cleverest have been able to get through them. Located three blocks from your Dalian on the Park apartment at the city's renowned science museum, the new activity takes the lead from its host and emphasizes innovation and technology in both its operation and design.
If you haven't yet tried out an escape room, here's the skinny: You and your group are tasked with unlocking the doors of a room, which can only be done by solving a series of puzzles. Relying on instinct or intellect, your team has to break codes, hunt down clues and put together the puzzle of the room — all within a time limit.
The Franklin Institute's escape rooms transport visitors far outside Philly. Island Escape take participants to a remote island locale where they need to outwit their tour guide to win their way off the island. In Intergalactic Escape, visitors have the lofty goal of saving the universe by traveling through space and time. Both are open to visitors of all ages, but the Island Escape option is billed as the more comedic of the two.
Both games are an upgrade from the typical escape-room setting of four walls and a locked door. The Franklin Institute taps into its tech know-how to make the experience an immersive one. Players are all equipped with wrist scanners that they use to activate the clues and codes. There's also a physical element to the challenges, with bike-pedaling and beach ball-bouncing involved in Island Escape, as well as some pop-culture know-how, with references to sci-fi giants like "Star Trek," in Intergalactic Escape.
At more than 4,000 square feet between the two experiences, Franklin Institute's escape rooms are among the largest ever — and the first of their kind at a science museum. So get on your running shoes and thinking caps, grab your squad and head out to Franklin Institute for some escape-room fun!
222 N. 20th St.
Philadelphia, PA 19103
215-448-1200
Back To Blog ←
TAGS : escape room, franklin institute