June 23, 2017
Lions and Tigers and Brews at Zoo Ale Fest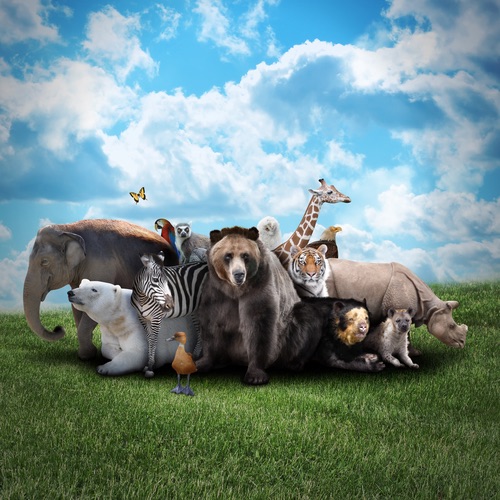 Just because you're an adult, it doesn't mean you can't enjoy all that the Philadelphia Zoo has to offer! That's the premise behind Summer Ale Festival, which invites locals to raise a glass as they explore the hundreds of rare animals roaming the nation's oldest zoo.
The zoo, about two miles from your Dalian on the Park apartment, is one of the foremost animal sanctuaries in the world. Many locals may remember the expansive park from their childhood, but the zoo has recently undergone extensive renovations, including the installation of a beer garden.
The garden will be just one spot where festival-goers can sample brews. Food trucks and beer stations will be set up throughout the zoo offering samples from throughout the region; there is no cap on the number of beer samples guests can have. While visitors are welcome to indulge, the zoo encourages them do so safely by taking advantage of its free shuttle service. The shuttles will take visitors to and from 30th and Market streets, from which you can catch the Market-Frankford El, Regional Rail trains, busses and other transportation.
While the beers are a big focal point of the festival, the backdrop is just as important.
Nearly 1,300 animals call the Philadelphia Zoo home. You can see them up close and personal through the new Zoo360, a winding exploration trail system that gives animals more room to roam. The mesh trails hang above the zoo's walkways, so visitors are encouraged to look up to spot lions and tigers (sorry, no bears) on the move just feet from them.
Many of the animals participate in special educational sessions and demonstrations, including during Summer Ale Festival. When else can you sip a craft beer while riding a pony?
Apart from entertainment and education, the festival is also designed to give back. Proceeds support the zoo's work to advocate for the protection of wildlife and to provide hands-on learning opportunities for local youth.
Bottoms up!
7-10 p.m. June 24
3400 W. Girard Ave.
215-243-1100
Back To Blog ←
TAGS : ale fest, philadelphia zoo, summer