June 21, 2017
Get the Scoop on Local Ice Cream Shops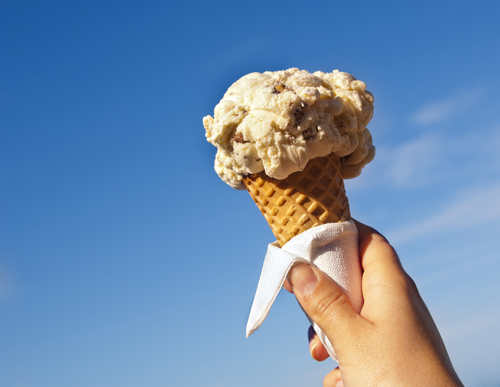 Lightning bugs, games of tag, bike-riding — there are lots of sights and sounds that recall summer nights of childhood. But one of the most iconic may be the ice cream truck; running after the familiar music notes so you can indulge in a sweet treat is a beloved memory for many.
The appeal of ice cream on a warm summer evening doesn't have to fade with time. There are loads of hot spots near your Dalian on the Park apartment where you can cool off and satisfy your sweet tooth.
Whirled Peace — Watching your waistline for bikini season? Then Whirled Peace is the place for you. Located three blocks from your Dalian on the Park apartment, the shop offers confectionaries with fewer calories. But better for you doesn't mean worse on your taste buds. Whirled Peace's frozen yogurt is made from real non-fat yogurt and spans a wide array of gourmet flavors: from Sea Salt Caramel Pretzel to Chocolate Raspberry Truffle to Banana Berry. Top it off with a dizzying selection of candies, fruits and nuts and you're set.
Philly Flavors — Located a half-mile from your Dalian on the Park apartment, Philly Flavors has a menu so extensive it's almost mind-boggling. In just one spot, you can get Italian ice (water ice for you Philly folks), ice cream, sundaes, cookies, cakes and even snacks that are distinctively Philly like soft pretzels. All of Philly Flavor's products are homemade and the lists of toppings are so long that you can go back time after time and still try something new.
The Milk House — Grilled cheese and ice cream may sound like a strange combo, but The Milk House is known for those two staples. The shop, located six blocks from your Dalian on the Park apartment, provides fresh, locally sourced comfort food, using milk straight from local farms to craft its gourmet grilled cheese sandwiches, mac n' cheese and handmade ice creams and shakes.
1901 Callowhill St.
215-563-5434
2004 Fairmount Ave.
215-232-7748
37 S. 19th St.
267-639-4286
Back To Blog ←
TAGS : dalian on the park, ice cream, summer