June 9, 2017
It's Almost Lights Out at the Lantern Festival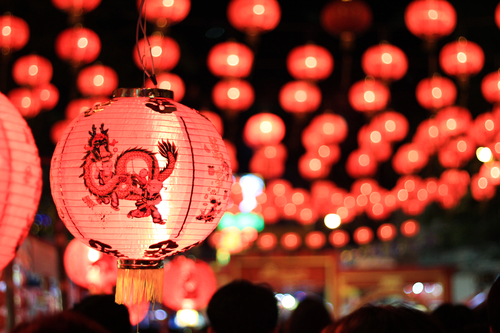 You only have a few more days to catch the dazzling displays at the Chinese Lantern Festival.
Held at Franklin Square Park, about 1.5 miles from your Dalian on the Park apartment, the festival runs through June 11. The annual event draws thousands each year to learn about Chinese culture in an interactive and larger-than-life way.
Among the highlights of course are the hundreds of brilliantly lit lanterns, a staple of Chinese décor. The creations light up the park in colorful hues, some strung from trees and others towering just as tall as them. Thr artistry is so advanced that it's at time easy to think you're walking the halls of an art museum, not through a city park! One of the most iconic Chinese symbols, the dragon, is the centerpiece of the display. Stretching 200 feet, the vibrant dragon tells the story of Chinese lantern art and serves as the perfect backdrop for photos.
The lantern displays are supported by other interactive activities throughout the park. Live performances occur several times a night: 6:30 and 8 p.m. on weeknights and an additional 10 p.m. show on weekends. Visitors can also learn about and try their hands at traditional Chinese crafts.
All the learning and looking can get you working up an appetite! The park's Square Burger features an array of meals and snacks, which have been upgraded to suit the festival; for instance, you can try the spring rolls, Chinese salad or Fortune Cookie Shake of the Month. You can also indulge at the Dragon Beer Garden, which offers everything from chicken wings to pork ribs, along with draft beers, wine and specialty cocktails.
The clock is ticking, so make sure you check out the festival before the lights go out!
Through June 11
Sixth and Race Streets
Back To Blog ←
TAGS : chinese lantern festival, franklin square park