May 15, 2017
Tap into Neighborhood Fun at Parks on Tap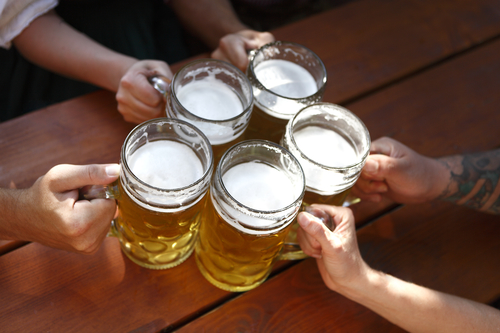 A wildly popular traveling beer garden — think of it as a happy hour on wheels — is returning to Philly this month, and is kicking off right in our neighborhood.
The Parks on Tap initiative opens its 2017 season on May 17 at the Azalea Garden, located on the grounds of the Philadelphia Museum of Art, just six blocks from your Dalian on the Park apartment.
Parks on Tap launched last summer as a joint program between the city's Parks & Recreation Department and the Fairmount Park Conservancy. The agencies teamed up to identify local outdoor spaces that would be ideal to host a pop-up beer garden, and brought the effort to more than a dozen parks, gardens and green spaces throughout the summer.
This year's program is even bigger, with 20 spaces across the city participating, including seven near your Dalian on the Park apartment:
Azalea Garden, grounds of the Philadelphia Museum of Art, 2600 Benjamin Franklin Pkwy.: May 17-21
Matthias Baldwin Park, 423 N. 19th St.: June 7-11
Franklin's Paine Skatepark, North 24th Street: June 21-25
Strawberry Mansion Bridge: June 28-July 2
Lemon Hill, Sedgley and Lemon Hill drives: July 26-30
Aviator Park at Franklin Institute, 263 N. 20th St.: Aug. 2-6
Pleasant Mansion, 3800 Mt. Pleasant Drive: Sept. 6-10
Each event will be slightly different but most will feature craft beer, wine and gourmet snacks, as well as activities and entertainment that showcase local performers and artists. Guests are encouraged to bring blankets (and pets are welcomed!), and organizers will also supply an array of comfy chairs and hammocks.
The initiative aims to get Philly residents more engaged with the city's public spaces and, to support that work, a portion of event's proceeds will be donated to the host park.
Make sure to check out the program's website for a full list of all of the local upcoming events.
215-422-3561
Back To Blog ←
TAGS : parks on tap, philadelphia