May 4, 2017
Five Places to Dine Alfresco This Spring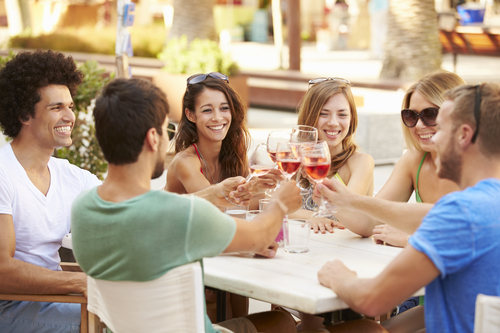 Springtime is finally here! Ditch the takeout menus and close that Grubhub app — now is the time to get out and about and explore all the culinary choices in the neighborhood.
Philly's food scene is heating up by the day and your Dalian on the Park apartment is right in the middle of all the action. One of the best ways to enjoy the neighborhood's diverse dishes in the springtime is by dining alfresco. Many local eateries feature outdoor seating, offering a great open-air opportunity to dish with friends, wine and dine a date or even grab an app and do some people-watching.
Here are just a few of the local spots where you can dine out this spring:
La Calaca Feliz — Contemporary Mexican cuisine relies on authentic ingredients and innovative techniques.
Bar Hygge — Seasonal fare is made from scratch, including its famous boards, featuring meats, cheese and veggies.
The Belgian Café — Casual dinner and weekend brunch are made even better with the selection of more than 100 bottled beers.
Figs — The BYOB spot puts Mediterranean spins on Moroccan fare, leading to an eclectic menu.
Kite & Key — Pub fare with upscale twists accompany an extensive beer and wine collection.
2321 Fairmount Ave.
215-787-9930
1720 Fairmount Ave.
215-765-2274
601 N. 21st St.
215-235-3500
2501 Meredith St.
215-978-8440
1836 Callowhill St.
215-568-1818
Back To Blog ←
TAGS : al fresca, Dalian, outdoor dining, restaurants