April 12, 2017
Enjoy the Outdoors in The Spring Gardens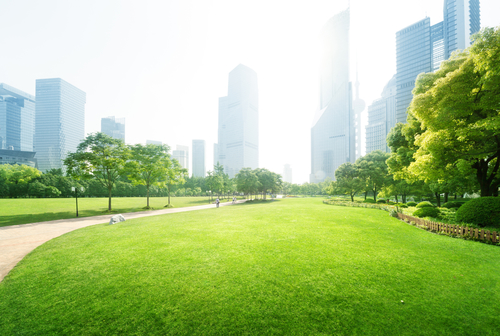 The chilly winds of winter are quickly becoming a distant memory, as the temperatures rise, the days grow longer and the flowers blossom. That all means one thing: Get outside!
There are tons of ways to celebrate spring without traveling far from your Dalian on the Park apartment. Though we're smack dab in the middle of a city, Philly is known for its balance of cityscapes and greenery. So grab a blanket, a good book and your sunglasses and get out and about in the neighborhood.
The Spring Gardens — The community garden located six blocks from Dalian on the Park has been feeding, educating and providing green space for the local community for more than 20 years. Nearly 200 families use the garden to grow flowers as well as food, which supports Philadelphians in need. School groups, community organizations and more visit the space to manage the growing and learn about urban farming. It's a great spot to smell the flowers, enjoy the sunshine and maybe even pitch in as a volunteer.
Matthias Baldwin Park — The 2-acre park located just two blocks from Dalian on the Park showcases both beautiful landscapes and great views of the city skyline. Flowers and plants ring the entire park, elevated on terraces and dotted with sculptures and stone structures. Sit back, relax and enjoy the urban oasis!
Rodin Museum Gardens — Less than a block from Dalian on the Park, The Rodin Museum offers one of the largest collections of works from the famed sculpture artist — and just outside features a picturesque, quiet courtyard right in the middle of the city. The museum's garden is free and open to the public year-round. An expansive pool and fountains stretch behind the building, and are ringed by an array of botanical beauties. Even if you don't want to take in an afternoon of art, you can still get a dose of culture in the serenity of the gardens.
18th and North streets
Info@thespringgardens.org
423 N. 19th St.
2151 Benjamin Franklin Pkwy.
215-763-8100
Back To Blog ←
TAGS : gardens, outdoors, park, philadelphia, spring, spring gardens