April 17, 2017
Dine Out Near Dalian to Support Charity This April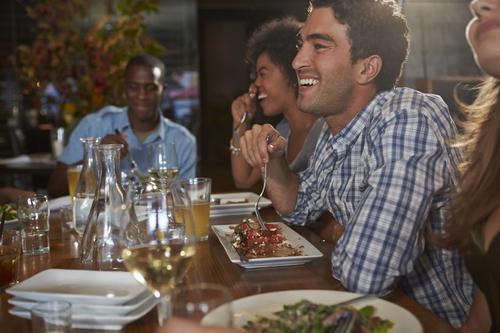 We all dine out every once in a while, so why not plan your splurge to help Philadelphians in need?
Every year, hundreds of restaurants and bars across the country, including many within walking distance of your Dalian on the Park apartment, participate in Dining Out for Life, a nationwide benefit for HIV/AIDS and other causes. Here in Philadelphia, scores of eateries open their doors and donate a third of their profits to Action Wellness, which provides vital services to people with HIV/AIDS and other chronic illnesses.
Many venues run DOFL specials, and there are a number of opportunities for diners to go above and beyond and make donations directly to Action Wellness. A number of participating restaurants also take part in the 20-Percent Off Tuesdays program; they'll gift diners who donate at least $25 to the cause a card that will guarantee them 20-percent off any Tuesday orders for a whole year!
So get out and support the cause by dining at one of these neighborhood restaurants April 20!
Jack's Firehouse — Barbeque and Southern-style dishes can be enjoyed in the converted 19th-century firehouse.
La Calaca Feliz — Contemporary Mexican cuisine stands out for its authentic ingredients and cooking methods.
London Grill — The upscale New American venue offers food inspired by London, and a drink menu inspired by Paris.
Rembrandt's — The gastropub puts an upscale spin on bar food.
Rose Tattoo Café — Seasonal American fare is served amid gorgeous floral décor.
2130 Fairmount Ave.
215-232-9000
2321 Fairmount Ave.
215-787-9930
2301 Fairmount Ave.
215-978-4545
741 N. 23rd St.
215-763-2228
1847 Callowhill St.
215-569-8939
Back To Blog ←
TAGS : charity, dine out, fairmount, restaurants