March 20, 2017
Explore Watercolor History at the Philadelphia Art Museum This Spring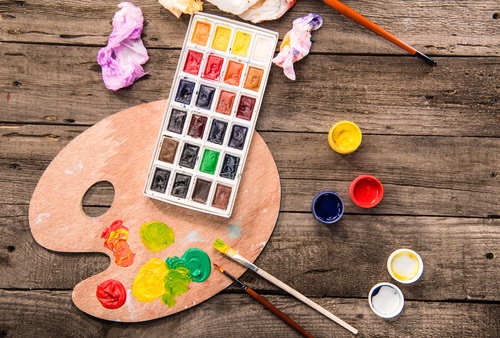 The vibrant history of American watercolors is on display at Philadelphia Museum of Art.
The renowned museum's "American Watercolor in the Age of Homer and Sargent" opened March 1 and runs through May 14. The exhibit traces how watercolor went from a little-respected artform in the early 1800s to a movement that revolutionized American artistic circles later that century.
The installation focuses on the works of early watercolor artists like Winslow Homer and John Singer Sargent, whose pioneering paintings paved the way for a generation of artists.
The Philadelphia Museum of Art, 2600 Benjamin Franklin Pkwy., is just a half-mile stroll from your Dalian on the Park Apartment. The watercolor exhibit is the museum's main traveling installation this spring, but the expansive building offers room after room of works to suit every artistic taste. The museum's collection is comprised of more than 240,000 objects, from centuries-old paintings to sculptures to modern pop art.
The museum is open seven days a week, but you can kick off your weekend with its Friday Nights at the Museum, with live music, cocktails and full run of the museum until 8:45 p.m.
Philadelphia Museum of Art
2600 Benjamin Franklin Pkwy.
215-763-8100
www.philamuseum.org
Back To Blog ←
TAGS : exhibit, philadelphia museum of art, spring, water color