March 27, 2017
Explore History Down the Street from Dalian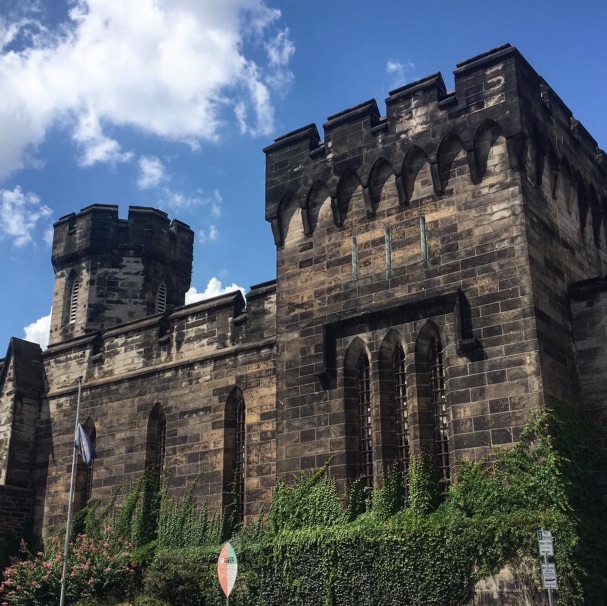 Eastern State Penitentiary is home to one of the nation's top-rated Halloween attractions, but did you know the crumbling, creepy corridors of the storied prison are also alive with history throughout the year?
Located at 2027 Fairmount Ave., just a half-mile from your Dalian on the Park apartment, Eastern State dates to 1829, when it was opened on a tract of what was then farmland. Instead of simply detaining or punishing criminals, Eastern State had a loftier goal: to rehabilitate wrongdoers. To achieve that aim, the builders constructed the prison like a web, with cell blocks stemming out in a circular pattern, keeping prisoners isolated from one another. Eastern State's emphasis on spiritual rejuvenation through isolation and hard labor, along with its resistance to the corporeal punishment that was standard in other facilities at the time, quickly made it one of the most well-known and pioneering penitentiaries in the world.
The solitary-confinement model eventually waned over the years, as criticism about its humaneness grew, as did the number of inmates who needed housing. Eastern State's reputation took on a new layer, as it became home to a number of infamous criminals, chiefly Al Capone.
Capone's cushy cell, complete with artwork, books and a radio, is one of the many sights visitors can take in on a tour of Eastern State. The facility closed in 1971 but was rehabbed and re-opened for tours about 20 years later. Now guests can walk through the halls, into the cells and exercise yards, worship areas and more, and take part in interactive activities, as well as view archival and artistic installations.
Apart from its daily tours, Eastern State also hosts monthly events and discussions on criminal-justice topics, as well as special events like the April "pop-up" museum, which will feature photos, clippings and more detailing the prison's rich history.
Even for those who aren't history buffs, Eastern State can be a neat afternoon out exploring Philadelphia and one of the many sites that tell the city's storied past.
Eastern State Penitentiary
2027 Fairmount Ave.
215-236-3300
Back To Blog ←
TAGS : eastern state penitentiary, philadelphia