February 24, 2017
Where to Get Some Tapas in your Dalian on the Park Neighborhood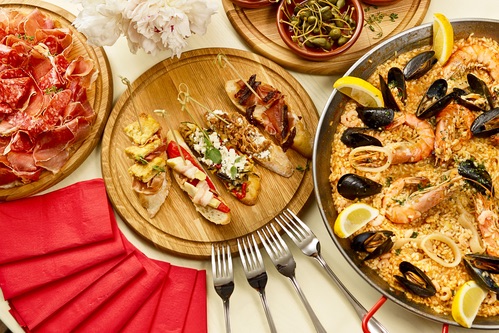 Foodies have been latching on to the new trend of tapas, or small plates restaurants, sweeping Philadelphia – they love the opportunity to get several smaller dishes rather one large dish which encourages sharing, talking between companions and trying new and adventurous dishes and ingredients.
If this sounds like you, then you're in luck – there are tons of tapas restaurants near your Dalian on the Park apartment. If you're ready to try out this new trend, then check out the below small plates restaurants:
Positano Coast, located at 212 Walnut Street which is about three miles from your Dalian on the Park apartment, offers Mediterranean-inspired cuisine and seafood surrounded by a serene backdrop reminiscent of the Italian Amalfi Coast. On the menu, check out some of the popular dishes such as the crabmeat tacos with cucumbers, avocado, radish and chipotle aioli.
Distrito, located at 3945 Chestnut Street which is about two miles from your Dalian on the Park apartment, serves Mexican bites and potent margaritas flavor in this hip, modern cantina with pink walls and a karaoke room. Try their super nacho with queso mixto, rajas, black beans, chile de arbol and crema.
Amada, located at 217-219 Chestnut Street which is three miles from your Dalian on the Park apartment, puts a modern spin on tapas at this contemporary Spanish spot with warm decor. Don't miss their datiles con almendras, which are bacon-wrapped medjool dates, almonds and cabrales.
Positano Coast
212 Walnut Street
215-238-0499
Distrito
3945 Chestnut Street
philadelphia.distritorestaurant.com
(215) 222-1657
Amada
217-219 Chestnut Street
philadelphia.amadarestaurant.com
(215) 625-2450
Back To Blog ←
TAGS : Dalian, restaurants, tapas