January 25, 2017
Top Rated Philly Bar for Sports Watching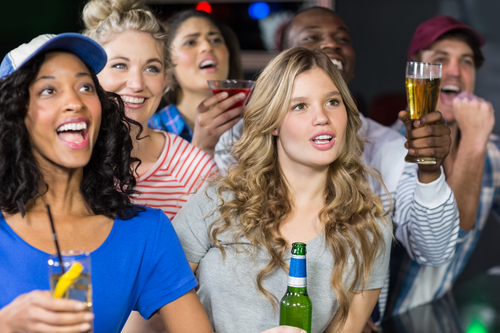 In multiple locations throughout their home city, Dalian residents have a chance to visit ESPN's number one sports bar on the East Coast – Chickie and Pete's, which considers itself to have reinvented the American sports bar. With the Super Bowl Sunday coming up, now is a great time to visit!
The sports bar, which has 12 locations throughout Pennsylvania and New Jersey, the closest of which is at 4010 Robbins Avenue which is about ten minutes from your Dalian apartment, features tons of classic bar menu items with scrumptious seafood twists.
Some of their menu staples include crabfries, special fries invented by Pete that are bathed in a secret blend of spices and Lisa's Blonde Lobster Pie, an award-winning, thin-crust, white pie topped with mouth-watering baby lobster.
They also have an extensive gluten-free menu for patrons with food allergies. Chickie and Pete's crabfries, wings, nachos and all of their seafood comes gluten-free so all sports fans can enjoy what's cooking in the kitchen.
Chickie and Pete's began in 1977 as a family-oriented taproom owned by Pete Ciarrocchi, now the chairman and CEO of the chain. With his enthusiasm, love of sports and unique menu items, Chickie and Pete's became a hotspot for sports fans, inducing Veterans Stadium to invite them to operate within the stadium as the first-ever private restaurateur to do so.
If you start craving a laid-back meal that you can enjoy alongside your favorite sports game, whether near your Dalian on the Park apartment or far away, check out one of the Chickie and Pete's locations in Allentown, Drexel Hill, Egg Harbor, South Philadelphia, Bordentown and more!
Chickie and Pete's
4010 Robbins Avenue
215-338-3060
chickiesandpetes.com
Back To Blog ←
TAGS : philadelphia, sports bar