January 12, 2017
This Philadelphia Bar is a Must-Visit for Dalian Beer Fans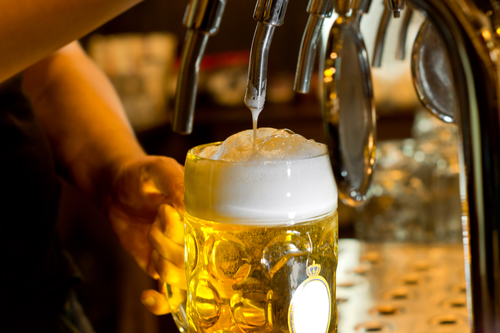 Dalian on the Park beer lovers, there is a hidden gem right in your Philadelphia neighborhood – Monk's Café at 264 South 16th Street, which is about a mile and a half from your apartment, is known for its amazing collection of beers from all over the world.
Monk's Café operates on the motto that if you think that you don't like beer, then you have yet to taste a true quality beer. And the 'Beer Bible' at Monk's is specifically there for helping you to find a true quality beer that fits your palate – it leads lovers of Bordeaux, whiskey, port and more to a beer that has a similar taste.
Currently on tap at Monk's Café you'll find the St. Bernardus Christmas Ale, a strong brown ale with hints of raisins and chocolate, Russian River Pliny the Elder, the original Double IPA which was made by mistake and has tons of hops balanced by bigger malt and the Pizza Boy Legendairy, an IPA brewed with peaches and lactose, just to name a few.
If you start feeling a little hungry while trying these rare beers at Monk's, they also have a tasty and unique menu to batch their beer selection which includes frog legs coated with piquant sauce, mussels with Thai curry, Mexicano, red light and more as well as a boudin blanc sausage sandwich with veal, chicken and garlic sausage on an Italian roll with Chimay mustard.
Beer fans, and even their non beer-loving counterparts, can all find a unique and tasty meal and drink at Monk's Café, which has an impressive list of awards under its belt.
Monk's Café
264 South 16th Street
(215) 545-7005
monkscafe.com
Back To Blog ←
TAGS : bar, beer, monk's cafe, philadelphia, restaurant