January 19, 2017
Craving Some Comfort Food? Head to Federal Donuts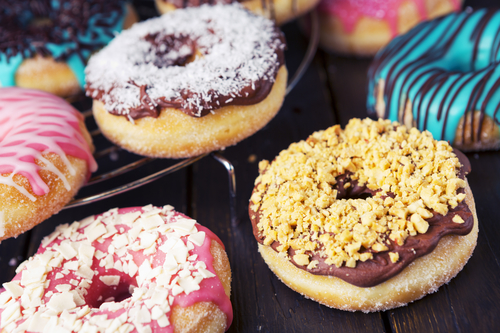 At home in Philadelphia, Dalian on the Park residents are blessed with being just around the corner from tons of fine dining restaurants that feature cuisine from every corner of the world. However, once in a while, we get it – you're just craving something a little more comforting, even if it makes you feel a bit guilty.
For those times, there's always Federal Donuts, which serves fried chicken and donuts – made to perfection, which is why this little Philadelphia hotspot, which now has five locations in the City of Brotherly Love, has often sold out on its stores' opening days by early morning.
At the five locations in South Philadelphia, Center City, West Philadelphia, North Philadelphia and the Citizens Bank Ballpark, the closest location of which is at 1632 Sansom Street which is about a mile and a half from your Dalian on the Park apartment, you'll find a sweet-and-to-the-point menu of cookies and cream donuts, strawberry lavender donuts and cinnamon brown sugar donuts.
On the fried chicken side, you'll find seasonings such as coconut curry, buttermilk ranch and za'atar as well as glazes like chili garlic, sweet soy garlic and honey ginger. Plus, every order of fried chicken comes with a honey donut – of course.
Federal Donuts also offers delivery of their products for those days you don't feel like venturing out of your Dalian on the Park apartment. Plus, they offer pre-orders if you want to treat your friends to some Federal Donuts as well.
Federal Donuts
1632 Sansom Street
(215) 665-1101
Federaldonuts.com
Back To Blog ←
TAGS : federal donuts, philadelphia