December 5, 2016
Don't Miss the Macy's Christmas Light Show this December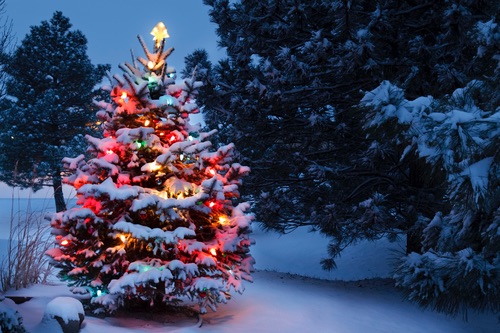 Dating back more than half a century, the Christmas Light Show and Wanamaker Organ Concert at Macy's is one December activity that no Dalian on the Park resident should miss.
At the Center City store, which is housed in the historic Wanamaker Building and is about a mile and a half from your Dalian on the Park apartment, visitors can watch snowflakes, ballerinas and reindeer float beyond the velvet curtain of the Grand Court atrium and watch the light show, which features more than 100,000 bright, energy-efficient LED lights combine to create holiday images.
Shows occur daily through December 31 at 10 a.m., 12 p.m., 2 p.m., 4 p.m., 6 p.m. and 8 p.m. besides on Christmas Day, and for shows starting at noon, the show's finale is accompanied by live music from the world-renowned Wanamaker Grand Organ.
Plus, the Egyptian Room on the third floor of Macy's has been transformed into a 6,000-square-foot 'Dickens Village' for the holidays as a tradition for more than 20 years, bringing 'A Christmas Carol' to life with more than 100 fully animated figures reenacting 26 of the story's most memorable moments. Here, check out 26 heartwarming scenes which will culminate with a photo opportunity with the one and only Santa Claus.
Besides the light show, visitors can also check out the elaborate holiday displays at Macy's, which has kept guests gazing through its grandiose windows since the early 1870s – making it the very first department store to decorate windows especially for the holidays.
Macy's
1300 Market St, Philadelphia
(215) 241-9000
Back To Blog ←
TAGS : center city, christmas light show, holidays, macy's