November 28, 2016
Winter Fun at Dilworth Park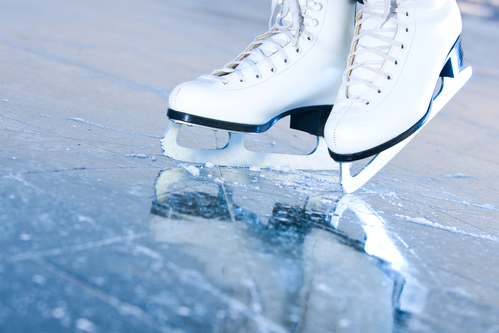 Is there anything more that feels more like winter fun than ice skating? How about ice skating in front of City Hall while surrounded by holiday shops and decorations? All of that is happening at Dilworth Park, now through the Holiday Season.
The Rothman Institute Ice Rink, now in its third winter season is now open! Located on the north side of Dilworth Park, the ice skating rink will host skating lessons by local experts, and open skate. Additionally, the well-loved Rothman Institute Cabin will accompany the Rothman Rink and features a new menu by Brûlée Catering at the Dilworth Park Air Grille. For 5 dollars or less per person, you and your neighbors can skate 7 days a week in this little winter oasis.
Going on at the South Side of the park is the Dilworth Park Wintergarden. The Wintergarden features America's Garden Capital Maze, a free interactive exhibit with local greenery and sculpted shrubbery open now through February 26th.
The South Side also will host for the first time this holiday season the Made in Philadelphia Holiday Market. This handcrafted and local business lovers' dream market will showcase artists, crafters, confectionaries all native to Philly. The Market is open Sundays through Thursdays from 11 am to 7 pm and Fridays and Saturdays from 11 am through 8 pm.
For more details on all of the excitement happening at Dilworth Park, located at 1 S. 15th Street, a 8 minute drive from Dalian on the Park, head to the Dilworth Park website.
Back To Blog ←
TAGS : dilworth park, ice skating, philly, wintergarden