October 12, 2016
Whole Foods Joins the Neighborhood this Friday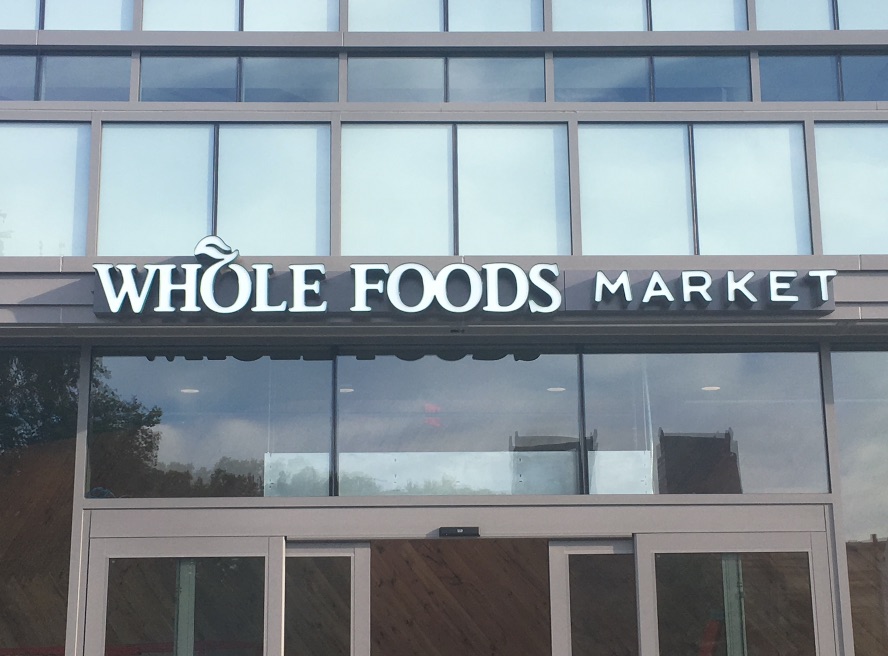 The Dalian Whole Foods, known as the Rodin Square store, will officially open this Friday and there is a whole lot of deliciousness for Dalian residents to be excited about.
In addition to the usual organic and exotic grocery goods you'd expect at any Whole Foods, the Rodin location will also host a massive 140-seat food hall featuring a gourmet coffee bar, a cocktail cart, a juice bar, and two pubs. This is in addition to the soups, salad, sushi and other exotic cuisines Whole Foods is already known for.
As far as eats, the Rodin Whole Foods bring will also bring local flavor to the table as well. Four well known Philly eateries will be serving their cuisine for Dalian residents and Philadelphians to enjoy.
Cheu Noodle Bar: From South Philly's Bing Bing Dim Sum, partners Shawn Darragh and Chef Ben Puchowitz bring their smaller plates, seasonal favorites, and their "cult classic bowls" to the Rodin location.
Dizengoff: Steven Cook and Michael Solomonov, known for Philly's loved Center City eateries Abe Fisher and Zahav bring their Israeli savor to the Rodin Whole Foods location with the fresh hummus and warm pitas Philly has come to fall for.
Severino Cucina Rustica: Fresh salads, homemade pastas, and delectable desserts courtesy of Chef Marc Brown Gold.
Wiz Kid: A Whole Foods eatery would not be complete without vegan offerings. Philly's Vedge and V Street's Kate Jacoby and Chefs Rich Landau bring on seriously tasty vegan meals, sandwiches and innovative salads.
Right below your apartment, Dalian residents will have VIP access to Philly's next food paradise. Whether you're visiting for groceries, hot meals, or just to hang out in the food hall, we at the Dalian are thrilled to meet our new neighbors this Friday.
Back To Blog ←
TAGS : Dalian, rodin square, whole foods