October 26, 2016
Rembrandt's Restaurant and Bar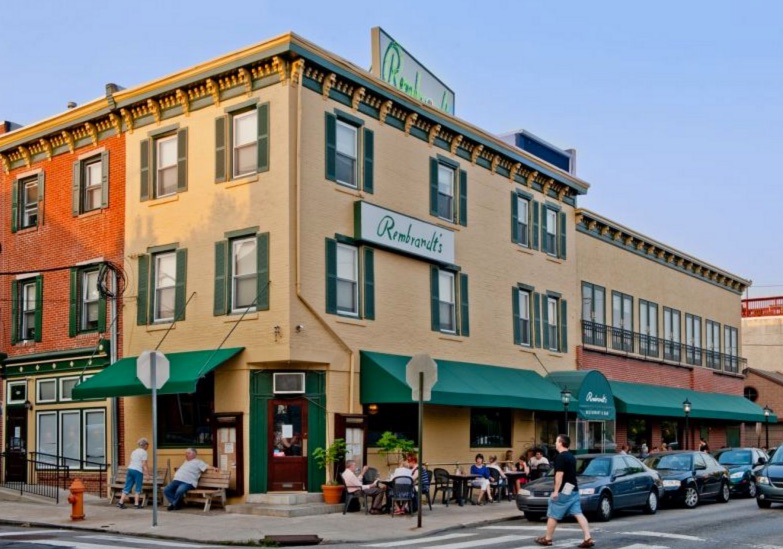 The Dalian neighborhood is literally packed with unique spots to stop for great eats in a great atmosphere. Rembrandt's Restaurant and Bar is one of those. Started in 1985, Rembrandt's, so named due to its location in the Art Museum area, features a mix of old world fixtures and new world bites.
Bring your appetite when you come. Between the Spiced Jerk Chicken and the Chipotle Plum BBQ Ribs, you're going to need it. Rembrandt's doesn't skimp on the portions or variety. With 12 different popular drafts on tap and a fully stocked bar, not to mention the different offerings taking over the lunch and dinner menu, there is something for every taste.
Rembrandt's brunch is not anything to miss either. If you've never had Banana Foster French Toast, here is the place to try it.
Rembrandt's also hosts its own weekly events, as well as seasonal and holiday functions for the community. Their "Founders Halloween Brunch Weekend" takes place on October 29th and 30th. From 10:30am to 3:00pm, the staff will be offering 4 Founders beers along with a few seasonal brunch specials.
Rembrandt's Restaurant is open daily Mondays-Fridays from 11:30am-2am and weekends from 10:30am to 2am. Brunch is served on weekends until 3pm and Happy Hour is during the week from 5pm to 7pm. Rembrandt's is located at 741 N. 23rd St. (on the corner of Aspen St.), a short 6 minute drive from Dalian on the Park.
Back To Blog ←
TAGS : rembrandt's restaurant and bar