October 18, 2016
Haunted Philly: Eastern State Penitentiary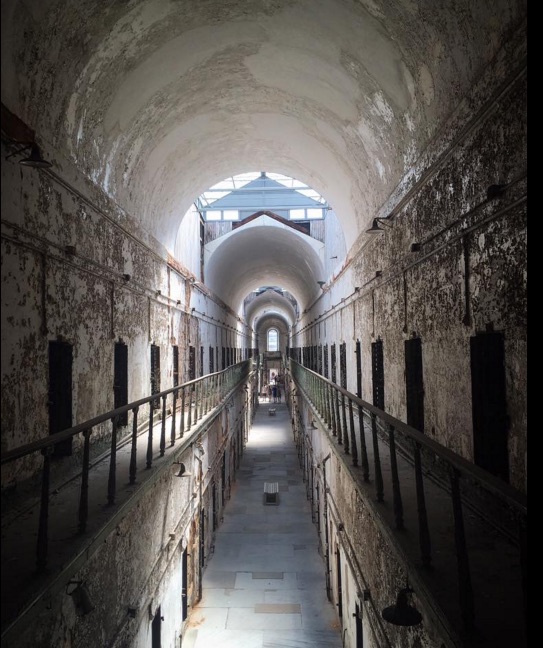 Not too far from Dalian on the Park is one of Philly's top attractions for it's history and, currently, for it's haunted house. Eastern State Penitentiary, located at 22nd and Fairmount is one place both locals love and tourists clamor to see. It's also just a five minute walk down the street from the Dalian!
Now until November 5th, Eastern State will be hosting its Terror Behind the Walls, a haunted house of epic proportions. Participants are dared to travel through the winding halls of Eastern State. Admission for the haunted prison starts at $19 and is guaranteed to be a chilling experience.
Interestingly enough, Eastern State, which was abandoned in 1971, has an actual history of ghost sightings and eerie incidents, dating back to while the prison was in full operation. A nationally known paranormal site, Eastern State has made many TV appearances on shows like MTV's "Fear", Travel Channel's "Ghost Adventures" and "Most Haunted", and SyFy's "Ghost Hunters".
However, Eastern State does more than just host the scariest haunted house experience in Philly. If the spooky and creepy history isn't your thing, Eastern State as a historical landmark hosts a myriad of events and exhibitions. Currently, Eastern State is hosting over 20 such exhibitions, including its popular day time audio tour called "The Voices of Eastern State." This walking audio tour features a hands on exploration of Eastern State, allowing participants to explore the former prison at your own pace. You can skip tour stops, or linger a little longer to explore a little further, the choice is yours.
Eastern State is open every day from 10am to 5pm (last admission at 4pm) with a $14 admission for adults, $12 for seniors, $10 for students and kids, and free admission for its members.
Back To Blog ←
TAGS : eastern state, haunted houses, philadelphia