August 26, 2016
Top of the Line at Dalian on the Park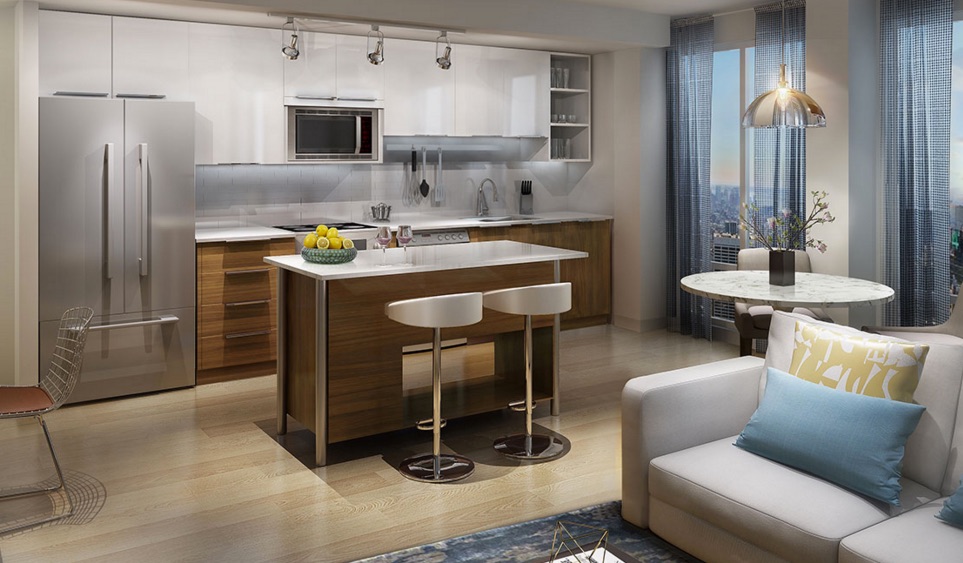 When it comes to luxury apartment living, Dalian on the Park is truly setting the standard. The design team takes luxury living very seriously, making sure that only the most efficient and top -quality products are placed into every single apartment unit.
The Dalian on the Park community will feature over 290 luxury apartment units with over 60 different floor plans for a customizable home experience. These apartments will host soaring 9 foot ceilings, lighting fixtures placed on the ceiling (as opposed to mounting them on the walls to keep the walls clear) and hardwood style flooring throughout each unit. The bathrooms in the units all host their own floating vanities. Every apartment in the Dalian on the Park will have its own washer and dryer and either walk-in or full size closets for your storage convenience.
Designers took special care and attention to detail in each of the Dalian on the Park apartment kitchens. The kitchen in each apartment is outfitted with moisture resistant Thermofoil cabinets, engineered stone countertops, and mobile islands allowing you to customize your kitchen space as you see fit. As far as appliances, the Dalian kitchens all host stainless steel GE appliances and an electric slide-in range.
These standard setting apartments are scheduled to open in the Fall. Don't wait to get your tour, schedule one today.
Back To Blog ←