August 16, 2016
Multi-Purpose Spaces at Dalian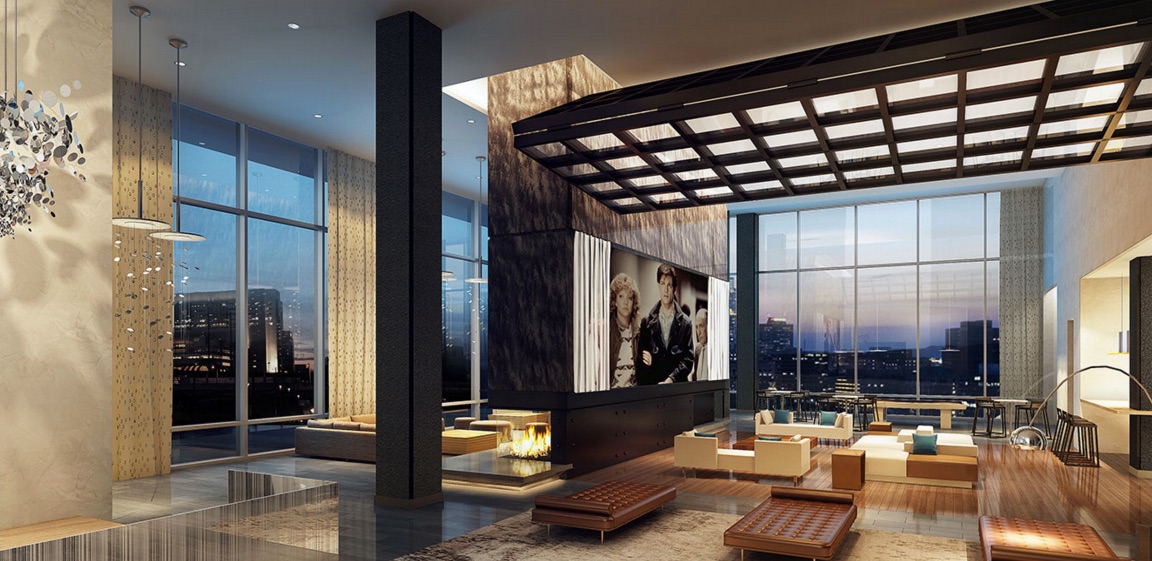 While the inclusion of elegant elements play a major role in the design and lay out of the apartment building, Dalian on the Park is not merely a pretty space. A combination of functionality and aesthetics are major priorities within the design of the Dalian on the Park's community.
We have already talked about the multi-purpose Sky Terrace, with its 30,000 square feet Green roof, community grills, heated cabanas, and outdoor televisions, but there are additional common spaces that also serve dual purposes.
Even the lobby at Dalian has more than one function. Armed with inspiration from lobbies from the finest hotels around, Dalian on the Park's main lobby has been designed to be a multifunctional space that allows for more than a stunning setting for your comings and going. Dalian's lobby actually changes for various events based upon the Dalian community needs. This is done by featuring an architectural "garage door" that, by simply raising and lowering, allows users to section off the lobby area. This one device instantly divides up the lobby, creating an adjoining media lounge, a space for intimate movie night, or even a stylish space to catch the game.
Multi-function spaces throughout the property is just another way that Dalian on the Park is raising the standard of apartment style living.
Back To Blog ←
TAGS : Dalian, lobby