August 2, 2016
Art Museums Around The Dalian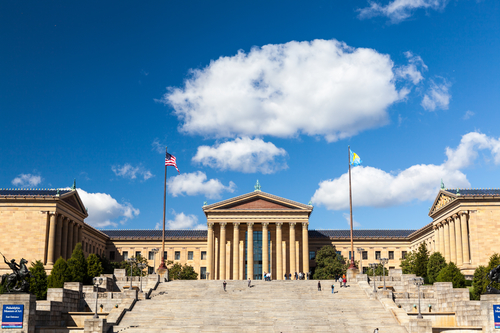 Dalian on the Park's luxurious amenities do not end once you leave the property. One of the best elements about life at Dalian is location, location, location! If Philadelphia had only one center for all things cultural, Dalian on the Park would be perfectly positioned in the center of it, mere steps of some of the best cultural experiences that the city of Philadelphia, let alone the nation, can offer.
Dalian on the Park's strategic locale is both an art and a history lover's dream. A 15 minute walk from the Philadelphia Museum of Art and a 5 minute walk from both The Rodin Museum and the Barnes Foundation, calling Dalian home offers the great opportunity to witness artistic treasures along with countless other art shows and the never ending stream of exhibitions, all while staying in your own neighborhood. You wont even need to leave your parking space.
With so much exposure to so many celebrated sculptures, paintings, and other priceless works, you can make moments of any typical day filled with the famous and classic works that currently call Philadelphia home. Works from the likes of Auguste Rodin, Claes Oldenburg, Louise Nevelson and many others are available to you whenever you choose. Prime location near the cultural highlights of Philly? That's only one of many ways Dalian on the Park is raising the standard.
Philadelphia Museum of Art – 2600 Ben Franklin Parkway
15 minute walk
The Rodin Museum – 2151 Ben Franklin Parkway
5 minute walk
Barnes Foundation – 2025 Ben Franklin Parkway
5 minute walk
Back To Blog ←
TAGS : arts, Dalian, museums, philadelphia, philly